Travel
I'm a paragraph. Click here to add your own text and edit me. It's easy. Just click "Edit Text" or double click me to add your own content and make changes to the font.
Frequently asked questions
How long are trips?
---
Trips are 7 nights long. You usually arrive on Saturday and leave on the following Saturday. If there is an exception it will be very clear in the trip breakdown on the trips page.
---
Do I have to be certified?
---
You do not have to be certified to come on a trip as a non-diver. You do have to be certified if you want to scuba dive on the trip.
---
Can I get certified during a trip?
---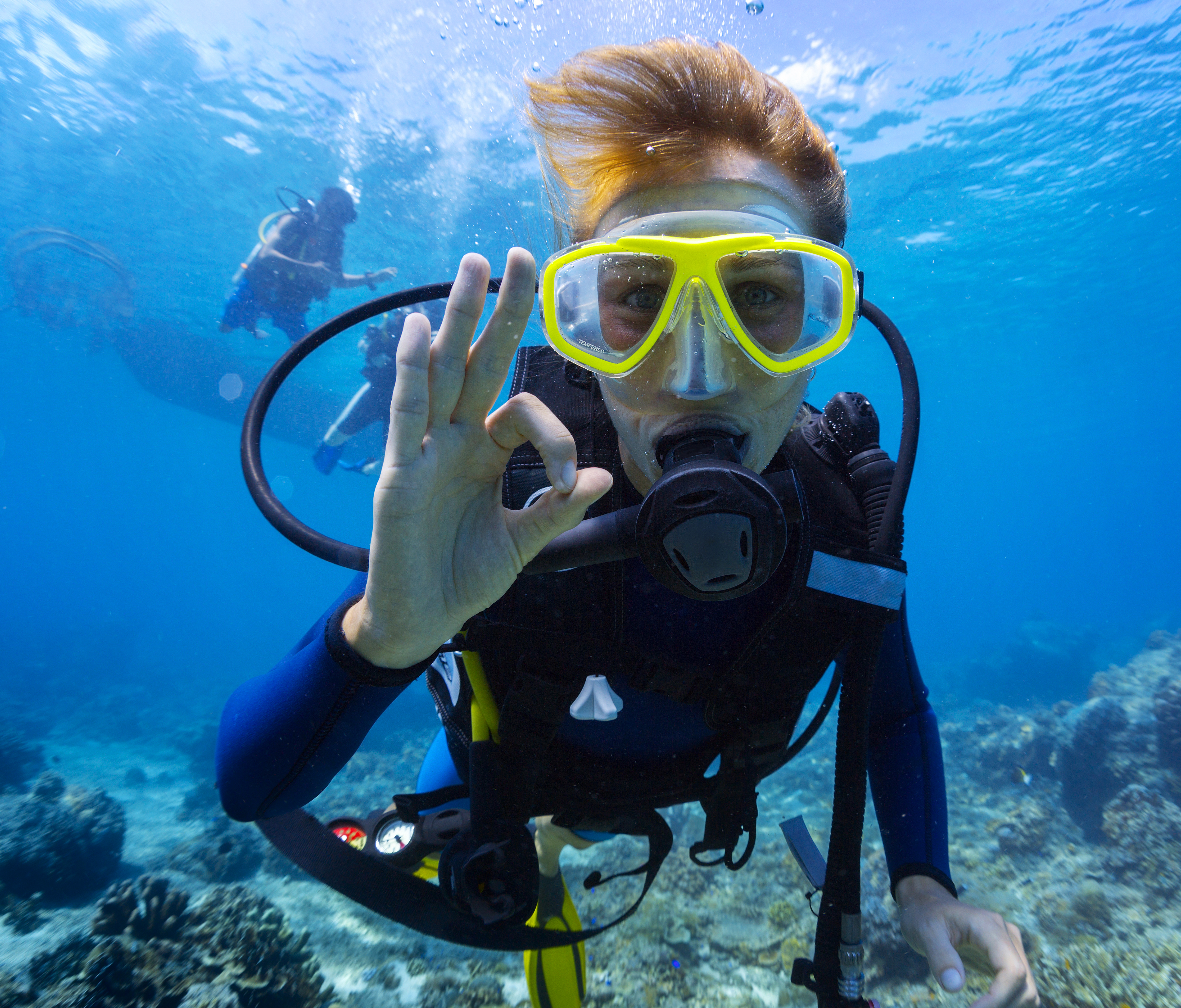 Yes! I am more than happy to organize your certification with the dive operator we will be diving with on the trip you are interested in.
---
Do I have to be an experienced diver to come on a trip?
---
As a general rule, no. Some people get certified during the trip or do their open water checkout dives the first 2 days. Some trips require advanced certifications. That will be specified in the breakdown on the trip page.
---
Can I come on a trip even though I am not a diver?
---
Absolutely! If the destination is a land based hotel, you are welcome.
---
How do I know if a trip is land based?
---
Trips that are not land based are called Liveaboards. So, the trip would have the name of the boat in it or say Liveaboard.
---
Can I go and just snorkel?
---
It depends on the dive destination. Sometimes the boats are too full with divers to bring snorkelers along. This would be a question you would need to ask about each trip. Please send me a note through the mailing list page.
---
Do I need to own SCUBA equipment?
---
No. You can rent what you need from the dive operator we will be diving with.
---
Can I rent SCUBA gear?
---
Most dive operators have ample rental gear. However, some places have limited rental gear. If you need to rent gear please specify that when you sign up for the trip.
---
What is a tutu dive?
---
Silliness, just plain silliness! One year we decided to wear a tutu over our wetsuits and dive. It was ridiculous looking underwater. So, it became a thing. Some people buy them and others make their own. You are not required to participate, but I dare you not to laugh while you're surrounded by tutu divers.
---
Are meals included?
---
This depends on the trip. On some trips meals are included, others may have select meals. It will be in the trip breakdown.
---
What if I have dietary constraints?
---
If there are meals included on a trip you will be asked about your dietary constraints prior to the trip.
---
Is the airfare included?
---
This will be in the trip breakdown. If you look under, "What is not included," you will see what you have to cover.
---
Can I dive naked?
---
No. Although being naked is incredibly free, it may make someone else uncomfortable or be against the law in that country. In order to create an environment where everyone feels safe, nudity is not allowed while diving off the boat. If the resort offers an area that is clothing optional you can be naked there.
---
What if I want to go on a trip, but can't afford it?
---
I want everyone to be able to afford these trips. My mother put my school clothes on Lay-Away. Hence, you get to put your trip on the Gay-Away plan. I try to relese the trips far enough in advance to keep the monthly payments low so they do not effect the pocketbook so much.
---
What is the Gay-Away Plan?
---
The Gay-Away Plan allows you to divide the cost of your trip by the number of months between your purchase date and the date of your trip, after you pay your deposit. You do not pay any interest. Your trip is paid for in full before you leave. This way you can enjoy your trip and not worry about how you will pay for it when you get home. Example: You purchased your trip 11 months prior to departure. Your deposit covers your first month. Trip Cost: $1,300 Deposit: $300 Monthly Payment: $100 The deposit varies depending on the destination.
---
Do you have discounted rates?
---
No. The price is negotiated directly with the resort. Everyone on the trip pays the same rate based on room type.
---
Will Gay Scuba Week organize a trip for me and my friends.
---
Yes. If you want to go diving with a group of your friends, let us know. We can put it together for you. Please tell us if you have a destination chosen or you need help. How many dives do you want to do per day? How many nights do you want to stay? Do you want your meals to be included? We can work out the details. Just say the word.
---
---